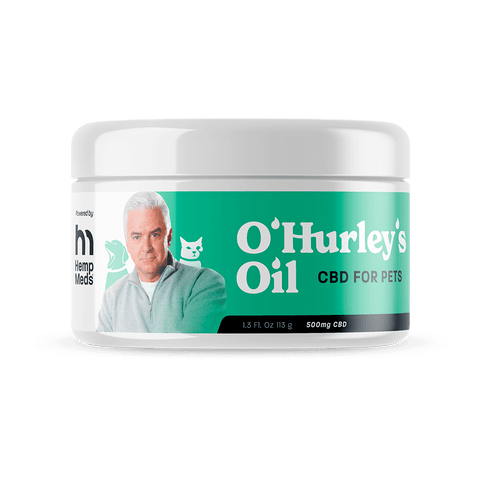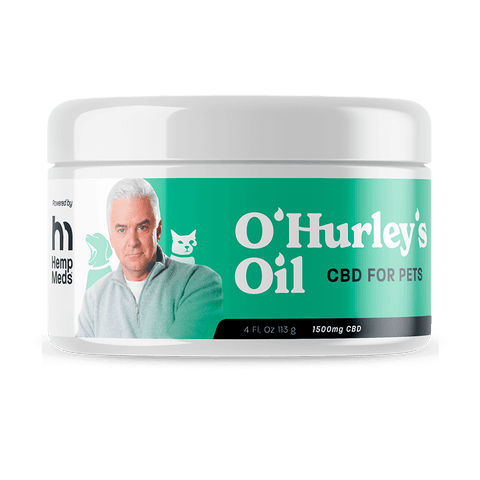 Hemp Meds
O'Hulrey's Oil CBD for Pets Salve
John O´Hurley is mostly known for his appearances in Seinfeld, hosting Family Feud among numerous other acting roles. As host of the National Dog Show since 2002, Mr O'Hurley's love for animals extends beyond advocating for rescued and animal rights. HempMeds is proud to be home of his CBD for Pets Brand: O´Hurley´s Oil

HempMeds is Proud to announce our collaboration with John O´Hurley to launch An exclusive new pet line Powered by Hempmeds:

O´Hurley´s Oil

A new pet line thought out by the Actor, Animal activist and your Trusted CBD Source.
Hemp Meds
SKU: 204012
HempMeds new branding is currently taking place. When placing an order, please consider the image on the website and packing could vary.
Certificate of Analysis 1.3oz Balm 500mg