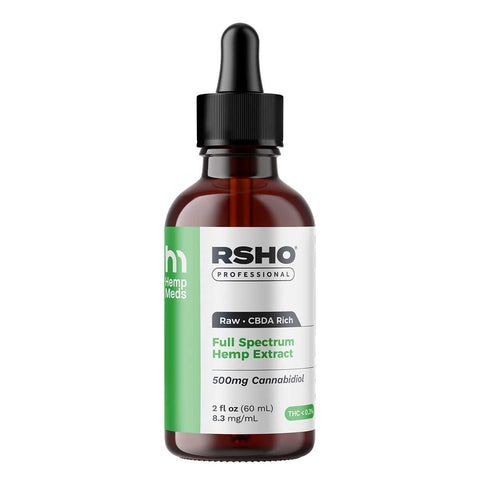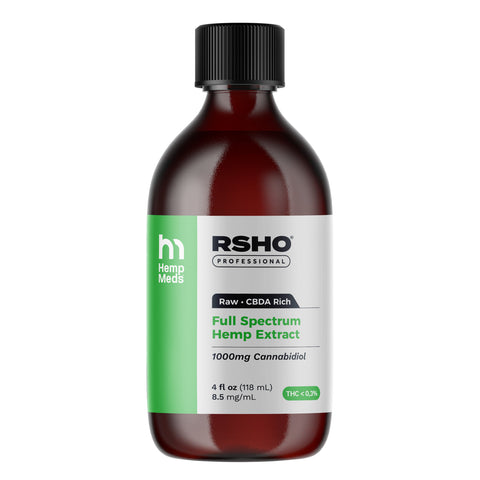 1,000mg CBD
Real Scientific Hemp Oil™ (RSHO) LIQUID - GREEN LABEL
Unleash the power of whole-plant wellness with our Real Scientific Hemp Oil Liquid Green Label. This raw hemp oil retains all the natural cannabinoids and terpenes of the hemp plant, offering a full-spectrum CBD solution. Whether you're seeking improved overall wellness or targeted relief, our Green Label liquid provides a holistic approach to health. Learn more about this product, its benefits, and how it can enhance your wellness regimen.
All-natural Real Scientific Hemp Oil™ Liquids are a great, convenient way to get your daily CBD.
Each bottle of RSHO Liquid is 4 fl. oz., containing 1000mg of CBD combined with MCT oil.
Real Scientific Hemp Oil™ Liquid - Green Label contains raw CBD hemp oil that has not yet been decarboxylated -- it's as close as you can get to juicing the hemp plant.
The MCT, or medium chain triglyceride, oil in RSHO Liquid is derived from coconut oil as well as sustainably-sourced palm oil. The MCT oil itself is MCT 60/40 (60% Caprylic Acid (C8) and 40% Capric Acid (C10)). MCT oil is an excellent source of healthy fatty acids.
Testimonials
I take this every night before bed, and it's made a noticeable difference in my sleep quality. - Teresa
Great product, helps with promoting balance and overall well-being. - Sean
I use this almost nightly and it has been a huge help. - Ann
The benefits are worth it. - Joe
This product is fantastic. It has improved my focus and reduced stress. - Martha
Hemp Meds
SKU: RSGRT500
HempMeds new branding is currently taking place. When placing an order, please consider the image on the website and packing could vary.