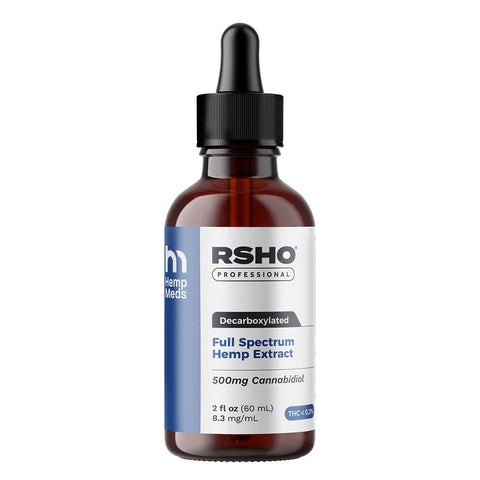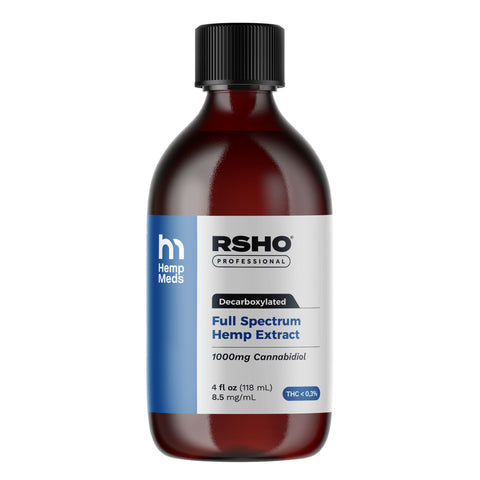 Hemp Meds
Real Scientific Hemp Oil™ (RSHO) LIQUID - BLUE LABEL
Discover the natural benefits of our Real Scientific Hemp Oil Liquid Blue Label. Crafted with care and precision, this product provides a potent dose of high-quality CBD in a convenient liquid form. Whether you're seeking stress relief, improved sleep, or general wellness, our Blue Label liquid offers a comprehensive solution. Learn more about this product, its benefits, and how it can support your wellness journey.
All-natural Real Scientific Hemp Oil™ Liquids are a great, convenient way to get your daily CBD.
Each bottle of rsho liquid contains cbd combined with mct oil.
Real Scientific Hemp Oil™ Liquid - Blue Label contains CBD hemp oil that is decarboxylated and ready for consumption, while maintaining the natural plant constituents found in agricultural hemp.
The MCT, or medium chain triglyceride, oil in RSHO™ Liquid is derived from coconut oil as well as sustainably-sourced palm oil. The MCT oil itself is MCT 60/40 (60% Caprylic Acid (C8) and 40% Capric Acid (C10)). MCT oil is an excellent source of healthy fatty acids.


Testimonials
A great product. It's easy to measure, and it has helped me manage my anxiety. - Sandra
This oil has become an essential part of my daily routine. - Ben
Tastes better than other CBD oils I've tried. I've noticed improvements in my sleep and mood. - Alice
This has helped me immensely with promoting balance and overall well-being. - Oscar
Noticed a difference in my anxiety levels within a week. I'll be buying again. - Jane
Hemp Meds
SKU: RSBLT500
HempMeds new branding is currently taking place. When placing an order, please consider the image on the website and packing could vary.
View Certificate of Analysis