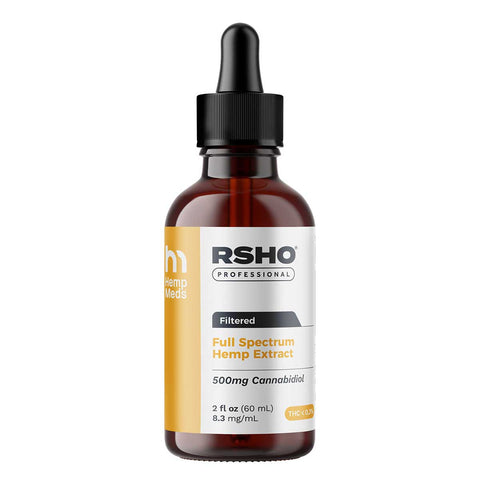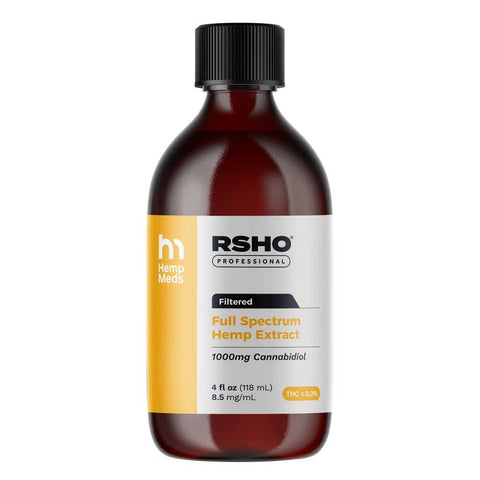 Hemp Meds
Real Scientific Hemp Oil™ (RSHO) LIQUID - GOLD LABEL
Experience premium quality CBD with our RSHO Hemp Oil Liquid Gold Label. This high-quality hemp oil provides a potent dose of CBD in a convenient liquid form. Whether you're seeking stress relief, improved sleep, or general wellness, our Gold Label liquid offers a comprehensive solution. Learn more about this product, its benefits, and how it can support your wellness journey.
Real Scientific Hemp Oil Liquid combines our CBD hemp oil with MCT oil to create a great tasting CBD liquid.
Each 2 fl. oz. bottle contains 500mg of CBD and no THC, and each 4 fl. oz. bottle contains 1000mg of CBD and no THC and each 8 fl. oz. bottle contains 5000mg of CBD and no THC.
The RSHO Hemp Oil Extraction Process
Real Scientific Hemp Oil is a multiple award winning Hemp CBD Oil concentrate.
RSHO Hemp Oil Extraction RSHO is derived from 100% legal non-GMO industrial hemp and
utilizing a super-critical C02 hemp oil extraction extraction method, RSHO strives to be the most potent Hemp CBD Oil available worldwide.  To ensure that our product will meet your standards, each batch of RSHO undergoes an advanced and environmentally friendly CO2 extraction process. This hemp oil extraction process allows our Real Scientific Hemp Oil to retain its efficacy while minimizing thermal degradation of the Hemp Cannabidiol Oil extracted from the stalk and seed of special cannabis cultivars of the industrial hemp plant.
RSHO Hemp CBD Oil – Gold Label is pressed from the mature stalk of the plant, and then goes through a  state of the art and chemical-free super-critical
CO2 extraction process resulting in the highest quality hemp stalk oil on the market.
LATEST NEWS:
Medical Marijuana Inc.'s RSHO-X: Government of Mexico Approves Historic First Import Permits for Cannabidiol (CBD) Oil - Permits Now Available Via COFEPRIS
Read more
Testimonials
This product has been very beneficial for me. I highly recommend it. - George
Great taste and very effective. I use it every day and have noticed an improvement in my sleep. - Karen
This has been a lifesaver for managing my anxiety. I feel much calmer throughout the day. - Jessica
This product is top quality. I've noticed a difference in my overall mood and energy levels. - Mark
I take this every morning. It's helped me manage my stress. - Susan
Hemp Meds
SKU: RSGOT500 
HempMeds new branding is currently taking place. When placing an order, please consider the image on the website and packing could vary.