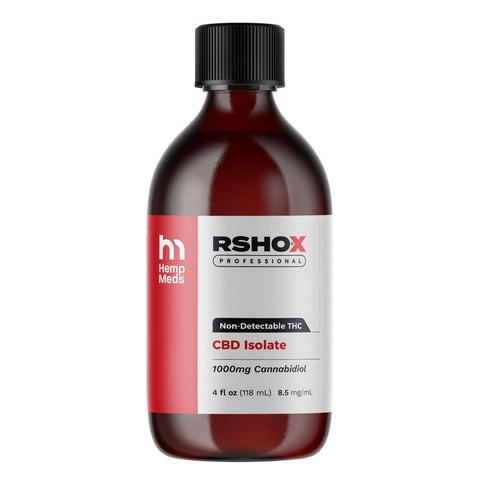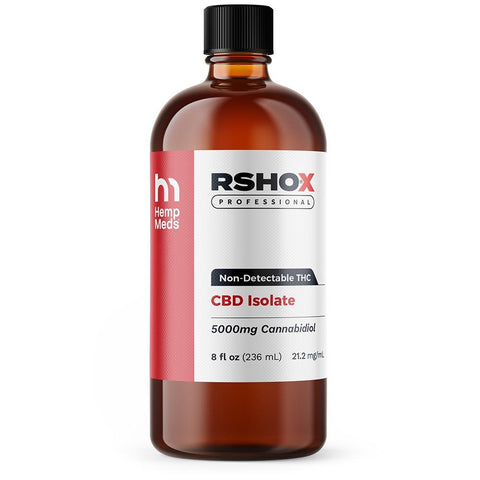 Hemp Meds
Real Scientific Hemp Oil ™ RSHO-X CBD Oil
Discover the power of our RSHO-X CBD Oil. Formulated with high-quality CBD, this product offers a pure and potent dose to support your wellness goals. Whether you're seeking improved overall wellness or targeted relief, our RSHO-X provides a superior CBD experience. Learn more about this product, its benefits, and how it can support your wellness journey.
One of the most popular CBD products in the Real Scientific Hemp Oil® line, RSHO-X™ is a top choice among first responders, competitive athletes, and anyone looking to avoid even trace levels of THC. RSHO-X™ is made by combining isolated CBD with nutritious medium-chain triglyceride (MCT) oil derived from wholesome coconut oil.

With RSHO-X™, it's easy to get your daily serving of CBD. In a convenient liquid form, RSHO-X™ can be used on its own by holding it under the tongue for fast absorption or swallowed for absorption through the digestive system. Generally tasteless, RSHO-X™ can also be easily added to your favorite foods and beverages, such as smoothies, oatmeal, yogurt, and more.

RSHO-X™ is packaged in an amber glass jar for preservation and comes in two sizes. Our 4-ounce bottle of RSHO-X™ contains a total of 1000 mg of CBD, delivering roughly 31 mg of CBD per suggested 3/4 teaspoon serving. The 8-ounce bottle of RSHO-X™ offers a total of 5000 mg of CBD, upping the CBD concentration per 3/4 teaspoon serving to approximately 78 mg.
CBD Without Detectable Levels of THC
RSHO-X™ allows CBD consumers to avoid the even trace levels of THC that are found in full-spectrum hemp CBD oil products.

The CBD isolate found in RSHO-X™ is derived from the same all-natural hemp CBD oil used to make all of our products. A proprietary purification process removes all plant material and excess waxes, except for the CBD compounds themselves.
Benefits of RSHO-X™
Regular servings of RSHO-X™ help to naturally enhance health and wellness by promoting balance in the body. RSHO-X™ is an incredible source of CBD, a hemp-derived compound that stimulates and supports the body's endocannabinoid system, a signaling network that monitors and responds to imbalances.

Once absorbed and delivered to the bloodstream, CBD interacts with the endocannabinoid system's cannabinoid receptors. This stimulates the endocannabinoid system, encouraging it to more effectively keep the body and its functions in balance so that you feel better.

The MCT oil found in RSHO-X™ helps more of the CBD compounds reach your systems and faster. MCT oil serves as a carrier for CBD, ensuring that more of the compounds make their way through the digestive system and into your bloodstream for greater natural effects. MCT oil is also an incredible source of nutritious fatty acids that contribute to overall health.
A couple of drops makes a wonderful hydrating facial serum.
Testimonials
I've been using this product for a few weeks and I'm very happy with the results. It's improved my sleep and reduced my anxiety. - Laura
Great product, I feel more relaxed and less stressed. - Robert
It helps me stay focused and calm throughout the day. Highly recommended. - Amy
This has really helped with managing my discomfort. I'm feeling more balanced and calm. - Jack
It's my first time using CBD oil and I've been very impressed. I feel more balanced and calm. - Alice
Hemp Meds
SKU: 207505
HempMeds new branding is currently taking place. When placing an order, please consider the image on the website and packing could vary.